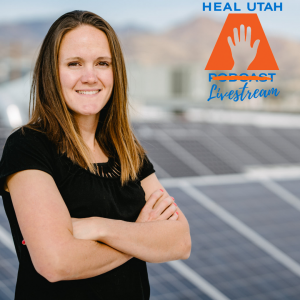 Welcome to the 2020 season of the HEAL Utah Podcast – where we did things a little bit differently. Usually, we record our podcast in a local studio, but due to COVID-19, we opted to stay out of the studio entirely.
Instead, we took advantage of the virtual world and did a LIVE season of conversations with environmental movers and shakers on our Instagram.
Utah's rooftop solar market is under threat right now, with the utility ready to pull the rug out from underneath it and advocates fighting to save it. @utahcleanenergy joined us for a live today to talk all about what's going on with rooftop solar and how YOU can get involved. Plus, head to healutah.org/solar (link in bio!) to stand up for solar with us!
 

 

View this post on Instagram