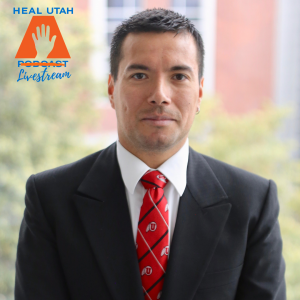 Welcome to the 2020 season of the HEAL Utah Podcast – where we did things a little bit differently. Usually, we record our podcast in a local studio, but due to COVID-19, we opted to stay out of the studio entirely.
Instead, we took advantage of the virtual world and did a LIVE season of conversations with environmental movers and shakers on our Instagram.
This week we were honored to speak with Dr. Daniel Mendoza about his in-depth research on air quality, the serious inequities of COVID-19 and pollution, air quality myths, taking action (tip: the time is NOW), and more. We learned new things during this conversation and hope you do too! Thank you Dr. Mendoza for your time.  Dr. Mendoza is Research Assistant Professor at Department of Atmospheric Sciences at the University of Utah, Visiting Assistant Professor at Department of City & Metropolitan Planning, Senior Scientist at NEXUS Institute, and Program Coordinator for Dark Sky Studies Minor.
 

 

View this post on Instagram