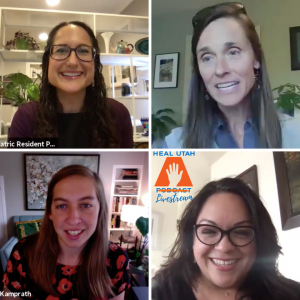 Welcome to the 2020 season of the HEAL Utah Podcast – where we did things a little bit differently. Usually, we record our podcast in a local studio, but due to COVID-19, we opted to stay out of the studio entirely.
Instead, we took advantage of the virtual world and did a LIVE season of conversations with environmental movers and shakers on our Instagram.
After viewing Unbreathable: the Fight for Healthy Air, HEAL Utah hosted a panel discussion with @luzescamillaut, pediatric physician Dr. Hanna Saltzman, @lungassociation's Ronni Flannery, local pediatrician Dr. Saltzman, and Unbreathable's producer Elizabeth Joy Herzfeldt-Kamprath. Tune above now for the panel where we discuss the Clean Air Act, taking action, health impacts of pollution, and more!
 

 

View this post on Instagram