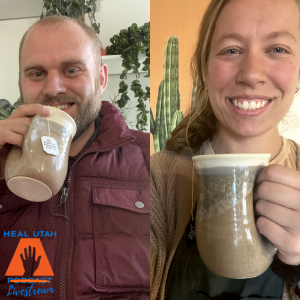 Welcome to the 2020 season of the HEAL Utah Podcast – where we did things a little bit differently. Usually, we record our podcast in a local studio, but due to COVID-19, we opted to stay out of the studio entirely.
Instead, we took advantage of the virtual world and did a LIVE season of conversations with environmental movers and shakers on our Instagram.
It's the day after the 2020 election. Are you stressing out? Votes are still being counted and it's easy to get caught up in anxiety and jumping to conclusions. Join HEAL staff members Turner and Grace as they react to the election, give some highlights of what we do know, and provide some ways to keep it together in the coming days and weeks.
 

 

View this post on Instagram